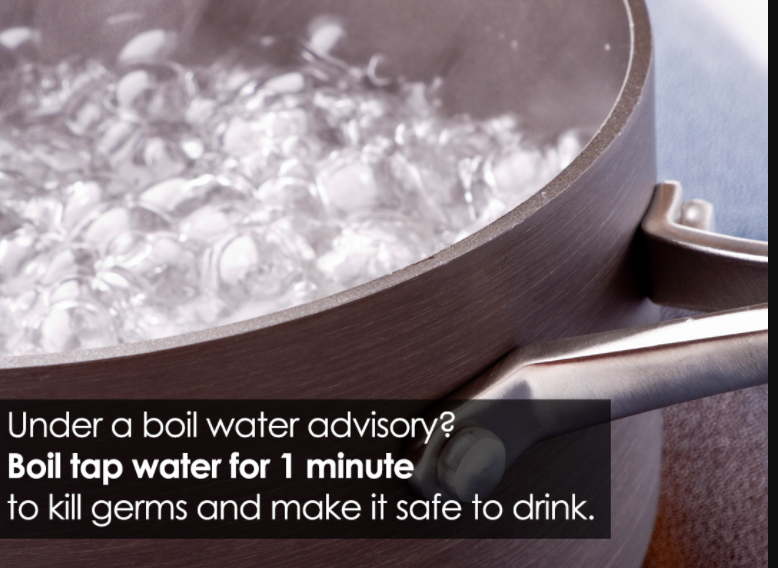 Boil Water Notice & Bacti Reports
Boil Water Notice 7/29/2020
Due to the water outage that occurred during Hurricane Hanna on July 25, 2020, the Texas Commission on Environmental Quality (TCEQ) has required the City of La Joya public water system/PWS 1080213 to notify all customers to boil their water prior to consumption (e.g., washing hands/face, brushing teeth, drinking, etc.). Children, seniors, and persons with weakened immune systems are particularly vulnerable to harmful bacteria, and all customers should follow these directions).
To ensure destruction of all harmful bacteria and other microbes, water for drinking, cooking, and ice making should be boiled and cooled prior to use for drinking water or human consumption purposes. The water should be brought to a vigorous rolling boil and then boiled for two minutes.
Anuncio de Agua Hervida & Reporte de Bacti
Debido al corte de agua que sucedió el 25 de julio del 2020 a consecuencia del Huracán Hanna, la Comisión de Calidad Ambiental de Texas ha requerido que el sistema público de agua de la Ciudad de La Joya notifique a todos los usuarios que hiervan el agua antes de consumirse (p. ej., lavarse la cara y las manos, cepillarse los dientes, beber, etc.). Los niños, las personas mayores y las personas con un sistema inmunológico debilitado son particularmente vulnerables a bacterias dañinas y todos los usuarios deberían seguir estas instrucciones.
Para asegurar la destrucción de todas las bacterias y otros microbios dañinos, el agua para beber, cocinar y hacer hielo debe ser hervida (y enfriada) antes de su uso como agua potable o para otros fines de consumo humano. El agua debe llevarse a una ebullición vigorosa y luego hervirse por dos minutos.