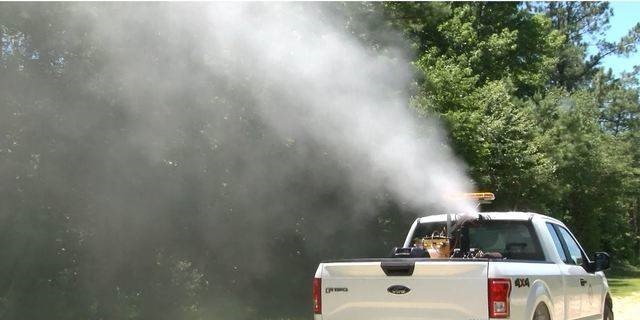 Tuesdays & Thursdays for the months of June & July
Start time: 12:00 AM (MIDNIGHT)
If weather conditions permits, the City of La Joya Public Works Department will be spraying for Mosquitoes.
If winds are high or it is raining the rain and wind will dissipate the insecticide-laced fog faster. This also applies to areas that have already been fogged, if the rain or wind picks up the insecticide might be blown or washed away.
*All mosquito spraying is subject to change due to weather conditions.
Martes y Jueves durante los meses de Junio y Julio
Hora de inicio: 12:00 AM (MEDIANOCHE)
Si las condiciones climáticas lo permite, el departamento de Servicios Publicos de la Ciudad de La Joya llevara acabo la fumigación de mosquitos.
Si los vientos son fuertes o está lloviendo, la lluvia y el viento disiparán la fumigacion de insecticida más rápido. Esto también se aplica a las áreas que ya se han fumigado, si la lluvia o el viento recoge el insecticida podría que se disminuye o sea lavado.
*Toda la fumigación contra mosquitos está sujeta a cambios debido a las condiciones climáticas.
Read More