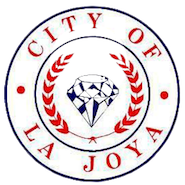 La Joya mayor dismisses EDC board, reappoints new members
By Jose De Leon III
February 14, 2020

Faced with a federal investigation into a La Joya Economic Development Corporation project spearheaded by the daughter of the city's former mayor, the La Joya city council voted to replace everyone on the city EDC board.
"We've been having some issues with the Economic Development Corporation so I will be making appointments to replace the old board-if there was any," La Joya Mayor Isidro Casanova said during the meeting.
Casanova's appointments occurred less than two weeks after a KRGV-TV news report from last month revealed that the FBI is investigating an EDC project to build an adult daycare center  in the city after the EDC made two different loan payments to the center totaling $459,000 in 2016 and 2017. 
Frances Salinas, the daughter of former city Mayor Jose A. "Fito" Salinas became manager of the project in 2017 to handle all business relating to the daycare. The center never opened, according to the report.
The Progress Times reached out to FBI spokeswoman Special Agent Michelle Lee who declined to confirm or deny the existence of the investigation, citing FBI policy.
The new members of the board are Ricardo Perez, vice president of Rio Bank, Elias Mancilas, a local business owner, former city councilmember Angie Garza, Border Patrol agent Joel Saenz and Victoria Rodriguez, who serves as the internal auditor of the La Joya school district.
They replace the former board members which consisted of Mayor Salinas, former city Administrator Mike Alaniz, local businessman Obie Ramirez and John Pena who also served on the board of the city's housing authority.
"Everything that's going on right now with the federal investigation, they're looking into that program so we need to replace everyone who was on the board," Casanova said after the meeting. "I don't really know what happened, but I cannot afford to have those same people still there."
Slowly making changes to improve our city. #wearelajoya
The EDC supports small businesses and economic growth in the city by lending out loans to new businesses. Casanova said he had heard rumblings of a possible investigation during his campaign for city mayor. 
"It felt like everyone knew something was going on here," Casanova said. "We knew by the monies lent out, close to half a million for a building not even worth $100,000, that something was up. They were building [the daycare] and then all of a sudden it stopped for no reason. That's when we knew there were discrepancies and there were social media posts out there showing records that came out about checks being paid to Fito's daughter and now she's in legal trouble." 
We're working to get grant writers for the EDC to get business back and running."

– Mayor Casanova
Mayor Salinas stepped down last November after losing the runoff election to Casanova, who became the new president of the EDC as part of his mayoral duties. Frances Salinas was arrested last December and accused of participating in a bribery scheme and is awaiting her pre-trial hearing set for later this month. Alaniz meanwhile pled guilty to a federal theft charge and awaits sentencing currently scheduled for later this month.
"I don't have a problem with that, I can finally rest."  Mayor Salinas said of Casanova's decision. "I didn't know of an investigation and didn't check into it, but the EDC is very low key; there's very little loans and there's not much to do with day to day activities of the city. [Casanova] can't say he did it because of the investigation. He doesn't have knowledge of what the EDC does."
The city and new EDC board plans to cooperate with the FBI investigation, Casanova said, adding that federal agents took documents from the EDC during a raid last summer.
"They might have documents on loans on citizens that we will need to request back. The EDC will hopefully meet real soon so we can come up with a plan as to what our next goal is and what to do," Casanova said, adding that he wants to prioritize looking into delinquent loans at the EDC.
"We're working to get grant writers for the EDC to get business back and running." Casanova said. "I'm looking forward to the challenge. We're rock bottom, we have nowhere to go but up and can bring the program where it needs to be."
This article originally appeared in the Friday, Feb. 14, 2020 issue of the Progress Times.